His eyes squinting in the late afternoon sun, Mees Eppink dives to his right, his gloved fingertips just about managing to push away the football bearing down on him before it can enter his goal post.

Flinging the ball back to his coach, the 14-year-old looks around. Mees is a few thousand miles away from his usual surroundings. The young goalkeeper might be used to playing with his teammates in Muscat, but the boy from the Netherlands is at a trial in Manchester.

Before the COVID-19 pandemic brought life as we know it to a grinding halt, Mees, and two of his Omani team mates, 13-year-olds Muatasim Al Khusaibi, and Mahmoud Al Jarwani flew to Manchester City for a 10-day long trial.

The trio are some of the best talents at the Muscat Football Academy, and have sufficiently impressed the talent scouts at Manchester City – who are used to eying some of the best young talent in the world – for them to offer all three boys youth contracts.

"Muatasim and Mahmoud were offered the chance to become part of their City Select team, while Mees was asked if he would like to become part of their academy," said MFA director Chuck Martini, a former goalkeeper for Premier League side Leicester City, who also served as goalkeeping coach for AFC Wimbledon's academy.

To be given the chance to pursue your passion is one thing, that it should happen to you in a sport as tough and challenging as football, and give you the possibility to actually live your dreams, is a truly amazing opportunity.

But if the boys needed a taste of just what they could accomplish, they were shown the state-of-the-art Etihad Campus in Manchester, and were given a tour of the first-team changing room normally occupied by stars such as Sergio Aguero, Kevin De Bruyne, Raheem Sterling, Kyle Walker and Bernardo Silva.

"The facilities at the Etihad Campus are second to none…I've never seen anything like it in all my days as a professional player," said Martini, who represented his birth country of Morocco at the 1994 FIFA World Cup in the US. "It's truly a great place for any young player who signs for that club, and truly bodes well for the boys, should they sign for Manchester City."

Mees and Muatasim were introduced to training in the afternoon of the day of their arrival in the UK. It was a comparatively easier start to life at what is now one of the best clubs in the world. Mahmoud, though, was thrown straight into the deep end, starting City's youth game against French side Monaco.

"He played in the Riyad Mahrez role: Man City play 4-3-3, so they copy that throughout the youth teams," recalls Martini. "They lost 2-1, but believe it or not, Mahmoud was the one who scored for City. It was a fantastic start for him, and a great day all round for the boys."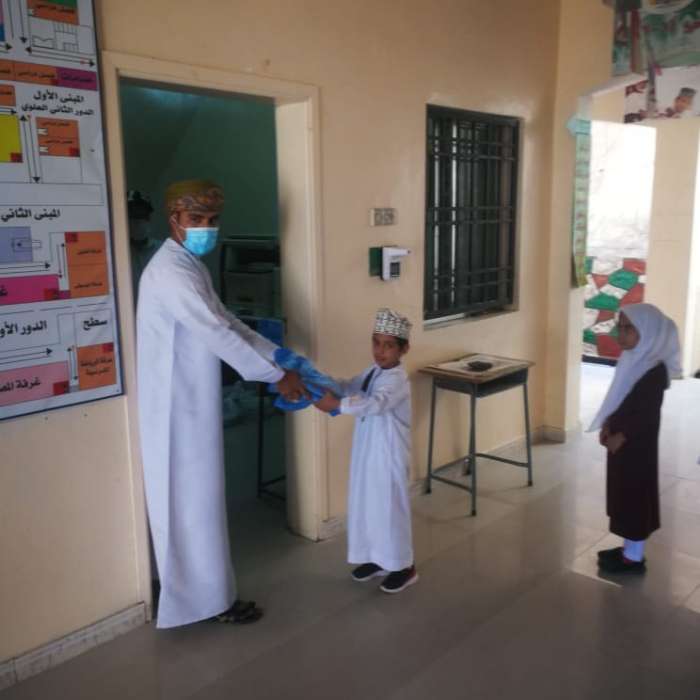 During their stint at City, the boys also featured against Barnsley, whose senior team played in the second tier of English football, the Championship. Mees kept a clean-sheet at one end of the pitch, Muatasim put in a fine shift at the other end, although he was unable to score on this occasion, and Mahmoud was introduced as a half-time substitute.

Should the trio join Manchester City, they would follow in the footsteps of their fellow MFA graduate, Tariq Al Saadi, who joined Aston Villa in 2017 on a three-year development contract, not to mention legendary Omani goalkeeper Ali Al Habsi, the first Omani from the GCC to play in the Premier League, where he represented Bolton Wanderers, Wigan Athletic, and West Bromwich Albion. But they are not the MFA starlets making the move to Europe to become pro footballers.

"I have three other lads who I am very proud of as well: Ali Al Hashmi (14), Mohammed Al Na'amani (14) and Suheib Al Kharousi (13)," reveals Chuck Martini. "Since our involvement with Italian football began in 2018, they trained with the AC Milan academy there, and then moved up to Genoa. They are at Serie B team side Virtus Entella, which has just signed them on a one-year contract."

Italy was among those countries hit very badly by the first wave of the COVID-19 pandemic. While the pandemic was still spreading to the rest of the world, Italy had already locked down, amidst reports of cases of infection and deaths occurring in many parts of the country. The country has so far lost nearly 39,000 people to the disease, and has recorded more than 700,000 cases of infection.

Under testing circumstances such as these, where the saving of human lives assumes paramount importance above all else, youth football in the country is yet to resume, although professional sports have restarted, albeit with no spectators allowed into stadiums.

"Luckily, the boys were able to escape that and come to Oman," says Martini. "They returned to Italy about six weeks ago, and signed youth registration forms, allowing them to play against Serie A sides, because the youth teams from the Italian leagues play each other. But their league is not likely to start until the beginning of January, so they are playing friendlies and training with the squad."

The chance to play for a club as influential and successful in recent years at Manchester City would, of course, be a golden opportunity any young footballer would be keen to grab with both hands. Sweetening the deal for the boys would be the chance to be coached in the philosophies of Pep Guardiola, one of the best modern-day coaches, and a man whose approach to the game has forever revolutionised the beautiful game.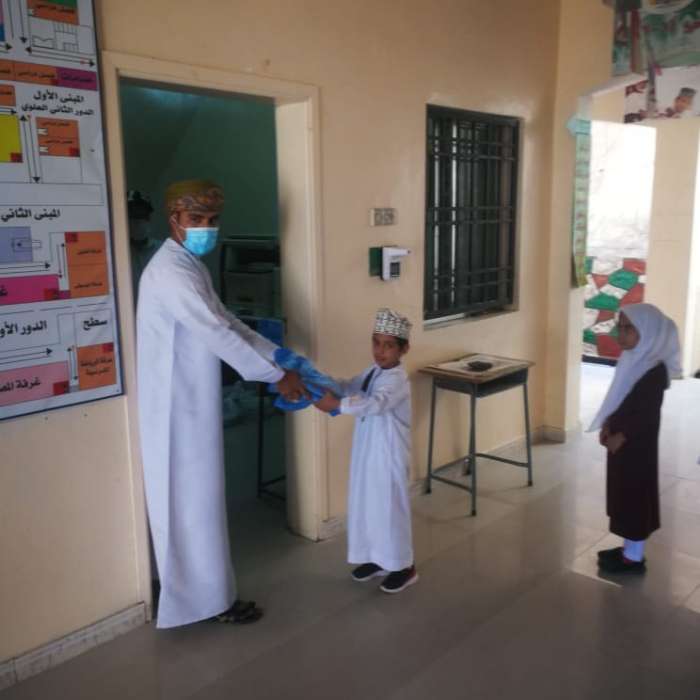 But there are a few bridges that need to be crossed before they can pack their bags and move to England. The most pressing concern is, of course, the pandemic, which has made international travel a shadow of what it used to be, aside from people being naturally afraid about getting on a plane right now.

"Mees is currently in the Netherlands, he is training with FC Utrecht, who are keen on him, but we have no intention of keeping him there," says Martini. "We are convinced that he will move to the UK because while he was there, he also had a trial with Crystal Palace, who offered him a two-year academy contract. Hopefully, he will get a similar offer from City.

Mees had previously signed a one-year deal with Dutch club AFC Ajax, whose youth academy has produced talents such as Johann Cruyff, Marco Van Basten, Clarence Seedorf, Edwin Van Der Sar, Dennis Bergkamp, Wesley Sneijder, Giovanni Van Bronckhorst, Klaas-Jan Huntelaar, and many others.

"It was great to be able to have a chance to play with two great Premier League teams," says Mees. "The level was great and it was nice to be able to play at that standard." His father, Pascal, adds: "He is looking forward for the next sessions in the UK and we will see where it leads to."

According to the rules in the UK, all trainees need to live and attend school within a 35-mile radius of their academy. Keen to see their sons achieve their dreams, the parents of the boys are also planning to move with them, but it is a far from straightforward process.

"I am grateful that the club has evaluated Muatasim and they were happy with his performance," said the youngster's father. "But we have some challenges where we need to tackle them to have him join. I am trying my best to fulfill his dreams and will definitely feel gutted if I'm unable to do so.

"I have been working really hard for the past couple of years," says Muatasim himself. "To finally achieve my goal of joining a professional team is a feeling like no other!"

Riyad Al Jarwani, Mahmoud's father, is also of a similar vein: "I am an extremely proud father to hear that my son has impressed everyone there. This is a dream come true for us! We have supported his ambitions throughout his childhood. This is a great chance for him, we will make sure he takes it."

But while Mees and Mahmoud's parents have secured work in the UK, making it easy for their sons to travel, Muatasim's route there is a little bit different.

"His father is looking for work there," says Martini. "What we can do is get Muatasim in by appointing one of the other parents as his guardians, and then organising his schooling for him based on that. It is a bit similar to what we have in Italy, where my three boys all live in one house."

While Chuck does see the potential to move to Europe in more of his young players, closer to home, many from his academy have been signed by teams playing in the country's top flight.

"We're blessed to have some really good players in Oman," he says. "Many of my players now play in the Omantel Professional League. Some of our under-18s have signed for Seeb Club. One of our goalkeepers – Yasser Al Saadi – is playing for them. Moussa Bait Ishaq who is playing with the actual first team. We've got about five players from the ranks at MFA lacing their boots for the national league. Raif Al Busiadi is another who's signed for them.

"We were locked down in early March, and it's now the beginning of November, so we've had no matches and no proper training," he adds. "This has definitely dawned on the kids' psyche. I've missed it and I am sure they've missed it as well. I want us to be out there, enjoying every minute of it. I cannot wait until I am on the pitch with them, doing something we all love." – [email protected]