Where: Located some 570km away from Muscat, the wilayat of Khasab overlooking the Sea of Oman can be reached by ferries and also by flights. Known for its magnificent villages and picturesque terrains the wilayat is home to Khasab Port and it takes its name from the fertile soil.

What's Special: The wilayat of Khasab is known for some significant tourist landmarks including islands and khors along with many historical monuments. Khasab Fort dates back to the beginning of the era of the Al Said dynasty . The fort was later restored in 1990.
Khasab Castle was built in the seventeenth century and is located in the Kumzar area. There are three watchtowers, one of which is the Siba tower, which is located in Siba. Al Kamazerah Castle is located in the heart of the town. There are many natural fjords known as 'khor' in Arabic. Khor ash Sham is home to dolphins and halfway down Khor ash Sham lies Telegraph Island. Tourists often go on boat trips from Khasab to view the dolphins.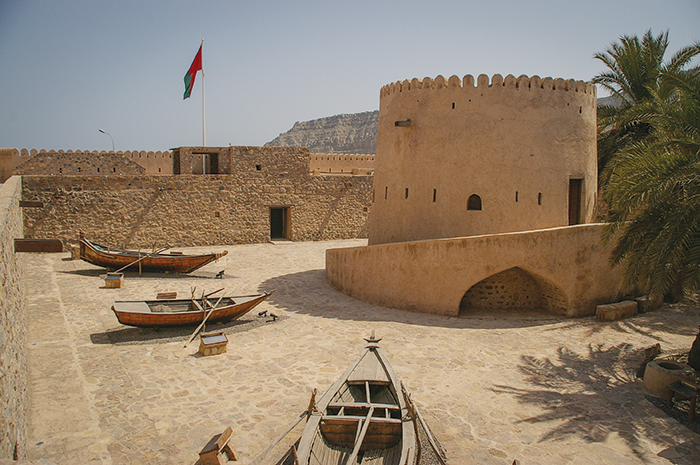 Khor Al Nedow, Khor Hablain, Khor Gab, Khor Qibal and Khor Qadi are some of the other fjords that attract tourists. Other important islands include Jazirat Lima, which is just off the town of Lima, as well as Ghanam, Umm Al Tayyer, Salamah, Abu Makhlaef. There are many ancient mosques in Khasab. Among the oldest mosques in Khasab is the Siba mosque.
Along with its historic significance Khasab also has all the amenities of a city which includes hospitals, health centres, sports complexes and an airport.