Mercedes-Benz Oman perfects imperfections with Small Repair Technology
Roundup
Monday 10/August/2020 16:43 PM
By: Times News Service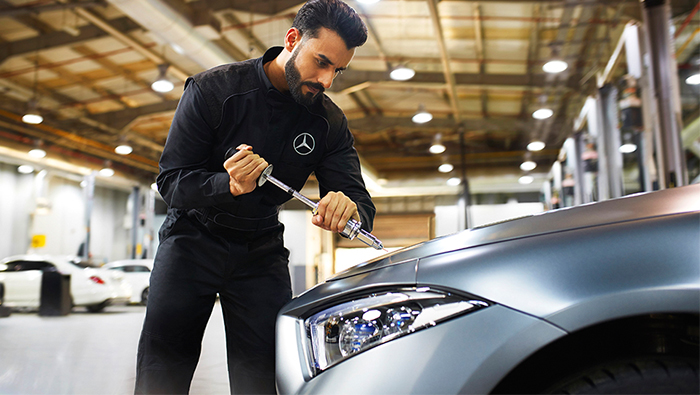 Muscat: Mercedes-Benz Omanis keeping their luxury cars in mint condition on the road with the innovative Small Repair technology.
The specialised service re-moves dents, chips and scratches, bringing the car's appearance back to its original brilliance. With prices starting from OMR 25 for stone-chip repair, the technology is capable of restoring small damages from every material and surface.
"Repairing those unavoidable imperfections easily brings back your cars youthful appearance," said Scott Shears, Mercedes-Benz Oman Passenger Cars General Manager. "Our Small Repair procedures are carried out by qualified technicians under the strict quality standards of Mercedes-Benz, and the application of advanced technology makes it an easy and convenient process for retaining resale value and the luxury exterior of your car."
The Small Repair technology offers various methods for maintaining the polished exterior of a Mercedes-Benz including stone-chip repair from OMR25; paint-less dent removal starting at OMR35, headlight restoration to return clarity to clouded or yellowed headlight covers, from OMR35; bumper repair starting at OMR50, and wheel repair removing scratches and chips in the wheel from OMR55.