Omantel, the leading national provider of integrated telecommunications services in Oman, has announced its key contribution to the "Innovation Idea" programme in a bid to enable youth to invest and discuss their ideas for the second successive year. The programme is implemented in partnership with the National Business Centre (NBC), which is under the umbrella of the Public Establishment for Industrial Estates – Madayn, and Global Retail Company (GRC) as part of OM.HUB entrepreneurship platform. A large number of youngsters are taking part in the program in order to crystallise their ideas and turn them into organised business projects that are viable.

This year's outcome is three youth projects, the first titled Musleh owned by Hamad bin Ali Al-Mahrouqi, a smart application to provide home maintenance services in plumbing, electrical failures, and maintenance of air conditioners by experienced and highly skilled Omani technicians.
Yasmine Bint Hamdan Al Shaqsi came second with an innovative drive-through shopping project that allows shopping comfortably and efficiently through the car without the need to stepping off. In the third place, the announced winner is Iman bint Mohammed Al Hashimi for the idea of establishing a recruitment platform offering part-time necessary domestic and cleaning services and answering various requests to contribute to the provision of job opportunities for job seekers.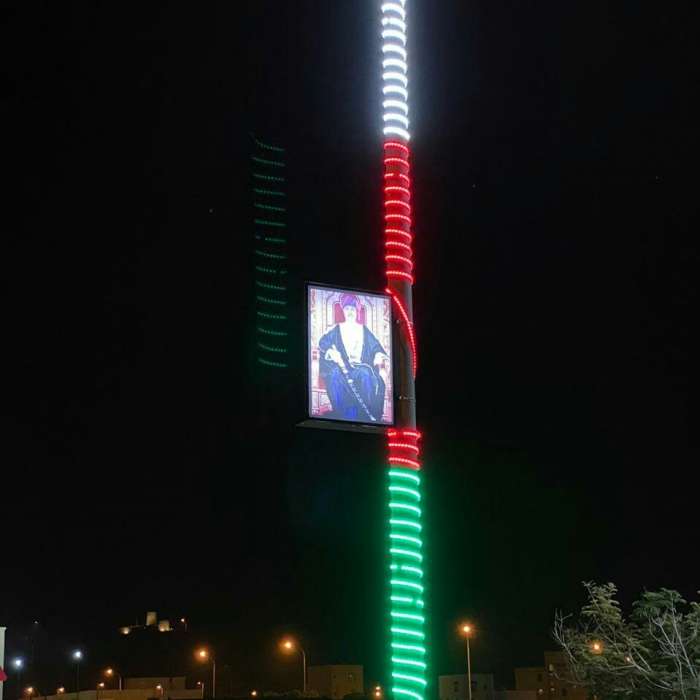 "At Omantel, we believe in the youth to do their role and bear their responsibilities in this society" said Laila Al Wahaibi, Manager of Corporate Social Responsibility at Omantel. "Omantel, as part of its CSR programme, always invest in the youth and help them enhance their capabilities to maximise their contribution to the welfare of their society. The 'Ideation Programme' in partnership with the National Business Centre (NBC), which is affiliated to the Public Establishment for Industrial Estates – Madayn and Global Retail Company (GRC) as part of OM.HUB entrepreneurship platform seeks to provide young entrepreneurs with a healthy business environment that can promote and enhance their creativity. This will provide many business opportunities and open new horizons, which will generate many knowledge-based ideas. It will also help in promoting digitalization and knowledge-based society."

She also added "We also believe that when these ideas are provided with a conducive environment, they can be easily turned into viable projects that can be later developed and nurtured. We are delighted with the ideas we received in the programme this year and those evaluated and well coached. Three best ideas are chosen to work on and support to be transformed into real projects. Our support to the programme is part of Omantel's strategy to supporting Omani youth to reach new levels, and provide them with the healthy milieu that can promote their talents and maximize their contribution to our society."

Rashid bin Hamad Al Alawi, Director of Business Development Department and National Business Center, stressed the importance of the programme in promoting youth capabilities by hosting new creative ideas to prepare a business plan that helped ideas' owners to implement their projects. "This will be done through several of e-training workshops using the available technology" he said. "The 'Ideation Programme aspires to support these creative ideas and help to shape business plans that allow the participants to establish their projects.
The programme comprises intensive remote training workshops to stimulate creativity and innovation, focusing on the significance of planning and preparing market research, highlighting how to attract new investments, and conducting individual remote mentoring sessions for each participant to develop their ideas through effective methods. Therefore, our partnership with Omantel was inevitable due to the company's role in leading the digital transformation in Oman."
The "Ideation Programme" comes in a bid to activate the entrepreneurship platform OM.HUB and open new visions and opportunities to start their ventures. The programme also seeks to help the government in its initiatives to promote the entrepreneurship sector, which is one of the promising sectors in the Sultanate. The programme also endeavors to generate knowledge, innovation and, Fourth Industrial Revolution-based ideas to help our society keep pace with modern technologies and development.

Commenting on the ideas generated by the programme, Hamad bin Ali bin Hamad Al-Mahrouqi, winner of the first place, said: "Believing young entrepreneurs ideas' and organizing such special programmes that take care of them is the most significant catalyst to take advantage of the potential of young entrepreneurs and motivate them to employ them realistically and contribute to the opening of broad horizons refined from our experiences at an early age, and the most significant incentive is the support of large national companies and institutions such as Omantel, Madan and the National Business Center, and we should take advantage of these opportunities and get off the go".

Iman bint Mohammed Al Hashmi, winner of the third place on the idea of establishing a partial employment platform to provide necessary domestic services, said: "This initiative is a step in the early stages to motivate the owners of ideas to submit their projects and present them for evaluation and discussion along with a wide range of different ideas besides the accompanying discussions and training programmes that enhance the idea, and I am grateful to be one of the dozens of young people who managed to pass the first stage, a phase that has reduced a lot of effort to the next work to implement the project."

It's worth mentioning, OMHUB platform is a centre that contains all the needs to organise and launch entrepreneur's support programmes at various stages of start-ups, from developing ideas to leading projects to accelerating the growth of existing companies.