To understand and learn the history of a place is to unpeel the layers of civilisation that have shaped it over the centuries.

Oman is a country where you can experience both the ancient and the modern: some settlements in the country date back millennia, others are far more modern and reflect the march of time on this country.

With little less than a month to go before Oman celebrates its 50th National Day, we take a look at some 11 iconic places of Oman that you must visit.


Al Alam Palace, Muscat

One of the country's most easily identifiable and iconic landmarks, Al Alam Palace is the centrepiece of old Muscat, and one of the residences of the Sultan of Oman.

The palace, with its signature gold and blue façade, tapering marble columns and intricately latticed windows, in many ways signifies Omani values and culture: it is simultaneously an edifice of tradition, history, elegance and simplicity…positive qualities that have made the welcoming and hospitable nature of Oman renowned the world over.

Visitors to the area are allowed to take photos of the palace exterior, but are prohibited from entering the grounds or the palace itself. While in old Muscat, do also visit the National Museum of Oman, a treasure trove of artefacts that narrates in great detail the history of this country across the centuries.

One of the companies involved in creating the modern version of the palace is Omani firm Shapoorji Pallonji, which oversaw "the construction of the structure, mechanical, electrical and plumbing, and finishing works of a palace complex including the sea wall, jetty, ladies and children's wings, guest wing, palace office, swimming pool and a rooftop helipad."


Al Ayjah Bridge, Sur, South Ash Sharqiyah

Also known as the Khor Al Batah bridge, and considered to be Oman's only suspension bridge, this 240 metre long bridge was opened in 2009, and helped link Sur to the neighbouring settlement of Al Ayjah.

Travelling to Kumzar involves sailing through Musandam's stunning fjords, which have earned this region the epithet 'the Norway of Arabia'. Many visit the country's northern bastion to enjoy the rugged natural beauty, as well as the clear blue waters that are just begging to be dove into.

"The town overlooks the Straits of Hormuz, one of the world's busiest shipping lanes, a fact reflected in the unique language spoken by its inhabitants, Kumzari," says the Ministry of Tourism. "The town's population currently stands at around five thousand, with its own school, hospital, power station and desalination plant. The inhabitants live largely by fishing for nine months of the year, netting barracuda, tuna, kingfish and hamour."

On your expedition to Kumzar, make sure you also visit Telegraph Island, a now-abandoned piece of land that was once home to a telegraph post set up by the British to communicate between its Asian colonies, the Middle East, and the top brass back home.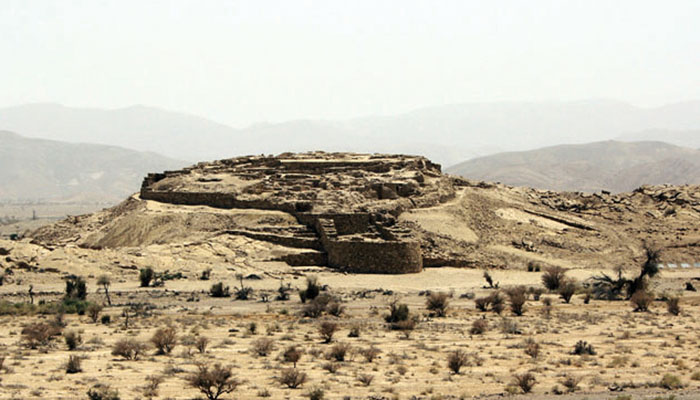 Salut, Ad Dakhiliyah

An ancient settlement dating back to more than 4,000 years ago, the region of Salut provides incredible insights into the first tribes that came to Oman. Ruins at Salut date back to between 1,400 and 600 BC, and are invaluable in shedding light on the impact of the Iron Age on the Arabian Peninsula.

The ruins of Salut are about an hour's drive from Nizwa, the capital of the Dakhiliyah region, and feature some of the first permanent settlements built in the country. While in the area, also visit Salut Castle, where a number of relics from the archaeological site have been painstakingly restored and installed.

If you'd like to see what Salut looks like before heading there, check out the Salut Virtual Museum online, which has been put together by researchers from the University of Pisa in Italy, and the European Research Council. It provides solid insights into why Salut is so important to understanding the history of Arabia.

According to the Ministry of Tourism, "from a historical and archaeological perspective, the site is noted for its fortified buildings and architectural style which is impressive for that era, in addition to the use of the falaj irrigation system."


Land of Frankincense, Dhofar

Through this ancient site, centuries before oil was struck in the country, Oman once made itself known to the world with a precious resource that was worth its weight in gold.

Located in the south of the country, the Land of Frankincense is a UNESCO World Heritage Site in Salalah that consists of four separate sites.

Farmers harvested the nuggets of the frankincense resin from the trees that grew in the groves of Wadi Dawkah, where they would be loaded onto caravans that stopped over at the oasis of Shisr, also known as Wubar. From there, the bags would be transported to the twin ports of Al Baleed and Khor Rori, to be loaded onto ships which would sail onward to destinations such as Egypt, Rome and China.

The resin, which still grows in the Dhofar, and is the subject of extensive conservation efforts, is still well-known for its healing and restorative properties, and was used for curing a host of ailments, including diabetes, gastritis and stomach ulcers, while the Egyptians used it liberally in their mummification processes.

"The successive ports of Khor Rori (4th century BC to the 5th century AD) and Al Baleed (8th century till 16th century AD) and an outpost close to the Great Desert Rub Al Khali, Shisr, about 170 km inland, represent in a unique way the distribution of frankincense which was produced in the wadis of the coastal hinterland," says UNESCO.

"All three sites were exceptionally fortified," adds the organisation. "Wadi Dawka is an outstanding example of the growth of the frankincense tree (boswellia sacra) from which the resin was produced, collected and traded."